UFC - Unidentified Flying Chickens
71-22 Roosevelt Ave, Jackson Heights, NY 11372
Order now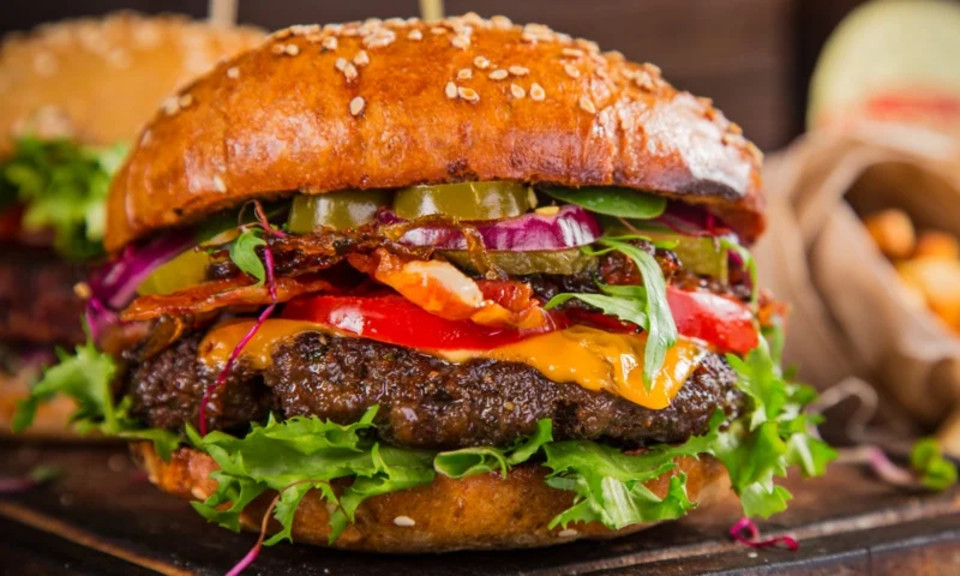 Carlos
Straight forward Korean fried chicken spot. They've been in Jackson Heights and are reliable. The fried chicken traveled well and maintained its crisp. Only downside was as soon as the food arrived the delivery guy made sure to tell me that gratuity was not included. As he pointed to the receipt. Which was rude. Tipped him more than %20 but didn't like that part since it feels awkward.
Paula
UFC is bomb! The people that work there are great! The food is always consistent and never let you down. The delivery guy is quick to send the food to you, so the food is always hot. The flavor of the chicken, (which doesn't matter what flavor you get), is just awesome. 2 Thumbs up in my book
Keith
I have ordered from this place dozens of times. Only once have they made an error but they corrected it immediately. If you have any thoughts on whether or not you should order from this place, stop thinking and just do it! You will not be sorry! Excellent staff and even better food.
Jessica
everything was on point: the quality of the product, the easiness to preorder online, the on-time delivery, and the excellent costumer service
will definitley recommend this service and use it again in the future. thanks a million to #grubhub and #ufc #greatjob #successfulparty
Charlie
Food is consistently delicious and the woman who normally takes my order over the phone is Awesome! She knows what she's doing, she's uber fast and quick to resolve any discrepancies...(only ever small discrepanicies) :) i love ordering from here!
Sazzad
Amazing quality food. Fantastic chicken and best fries I've ever had. Cole slaw is on point, too. Place is run by a friendly and polite staff who are very well organized and the restaurant itself is stylish with a nice atmosphere. Huge beer selection. Overall great experience so I'll definitely order from here again. Very full and satisfied. :)
JENNIFER
This place is awesome. On the rare occasion they make a mistake - they are happy to fix it. Someone said below that they have a $50 minimum now - this is not true. The only time I saw it showing as a $50 minimum was during a major storm,and I think that's understandable. Love this place.
Darrin
I am often hesitant to order fried chicken and french fries for delivery due to its potential to become soggy, but our UFC order showed up hot, crispy and was very good. Their sauces are delicious and you get a lot of food for your money. Can't wait to order from them again!
mario
I don't think you guys should even need reviews. It should be obvious that you are the best fried chicken ever and you should have a 5 stars all the time. You are consistent, delicious, polite, friendly, and by far the fast delivery i've every gotten. you guys are killing it.
Kristy Greene
Hot wings- spicey, crispy, excellent
Sweet and Spicy wings- not our thing. Won't order again. Like sweet and sour bullet-proof Chinese
Beef Bulgogi sliders- husband and kid LOVED
UFC burger- delicious.

Overall super happy with this spot! Can't wait to try it again.
About us
Chicken, Dinner, Hamburgers, Lunch, Lunch Specials
Today

Delivery: 11:00 AM - 10:00 PM

Takeout: 11:00 AM - 10:00 PM

Delivery

Monday:

11:00 AM - 10:00 PM

Tuesday:

11:00 AM - 10:00 PM

Wednesday:

11:00 AM - 10:00 PM

Thursday:

11:00 AM - 10:00 PM

Friday:

11:00 AM - 10:00 PM

Saturday:

11:00 AM - 10:00 PM

Sunday:

12:00 PM - 9:00 PM

Takeout

Monday:

11:00 AM - 10:00 PM

Tuesday:

11:00 AM - 10:00 PM

Wednesday:

11:00 AM - 10:00 PM

Thursday:

11:00 AM - 10:00 PM

Friday:

11:00 AM - 10:00 PM

Saturday:

11:00 AM - 10:00 PM

Sunday:

12:00 PM - 9:00 PM